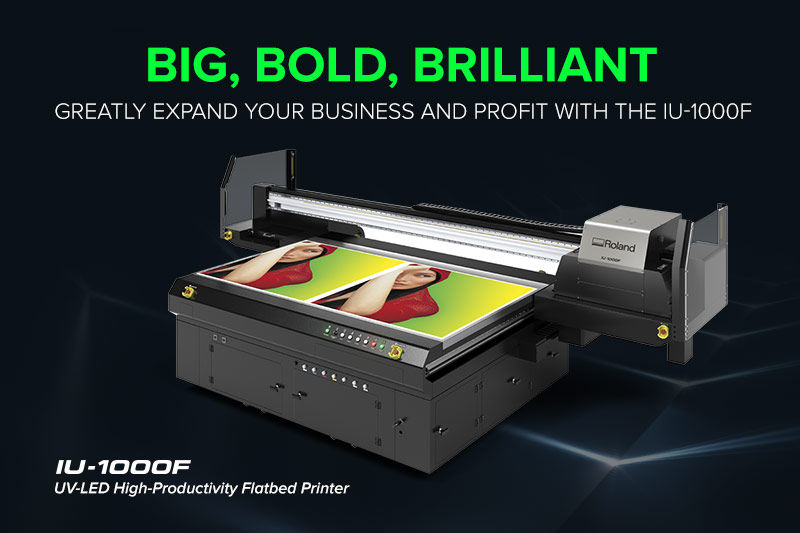 IU-1000F UV-LED High-Productivity Flatbed Printer
MSRP

Limited time only NOW $89,995 US*
WAS $99,995 US*

Get Promo

* Promotion valid through 12/29/2023. See promo page for terms and conditions.

LEASE PRICE

Limited time only NOW $1,827 US**
WAS $2,030 US**

Apply Now


** For 60 months, OAC
Quickly expand your output and rapidly grow the profitability of your sign business. Print high-quality graphics at incredible speeds directly onto 4' x 8' media boards with a 4.3-inch clearance.
Rapid, wide-pass, edge-to-edge printing on coroplast, acrylic, PETG, PVC board, foam board, wood, aluminum plate and so much more without loss of quality
Print 35 boards per hour and 280 boards a day with twelve printheads in a staggered formation— approximately 1,248.6 sq. ft. per hour in 4-color draft mode*
High-density, high-adhesion UV inks offer exceptional results on metal, glass, acrylic and more— print with industry-leading, high-opacity White ink with CMYK in a single pass
* Print speeds are based on average print test results for an average workday. Actual results may vary.
The Ultimate in High-Volume,
High-Impact Print Production
Built tough for non-stop print production, you can build your sign and graphics business around the IU-1000F large format flatbed printer. Featuring high-resolution printing with banding prevention, twelve print heads, 1,280 nozzles per unit, and image results up-to 635 x 1,800 dpi, it offers fast, high-volume print production with high-impact graphic results.
Compatible with hundreds of substrates, ramp-up your UV printing speed, volume and profit.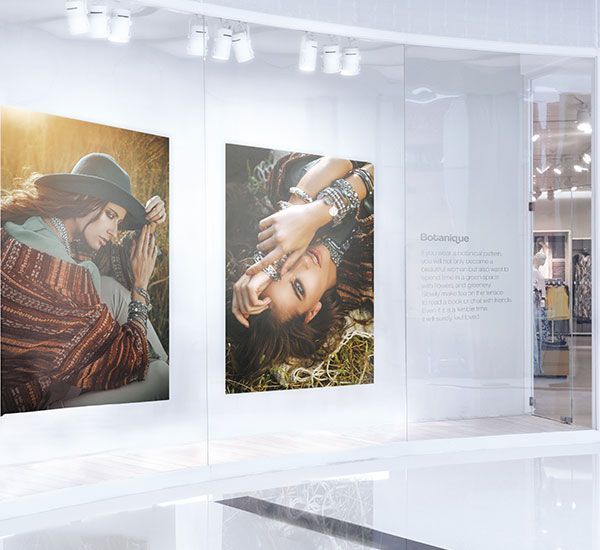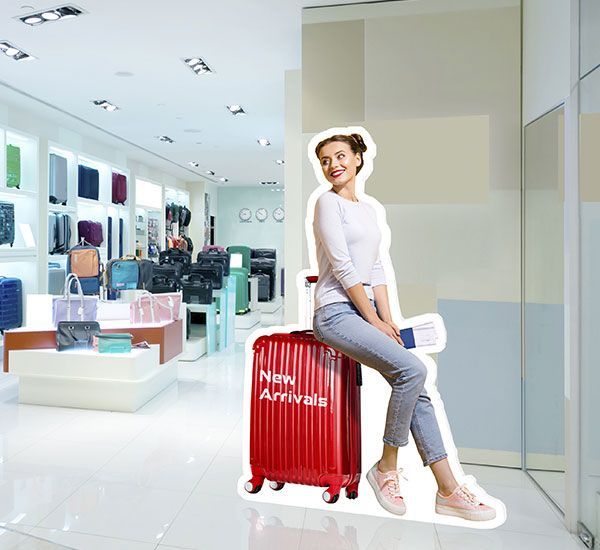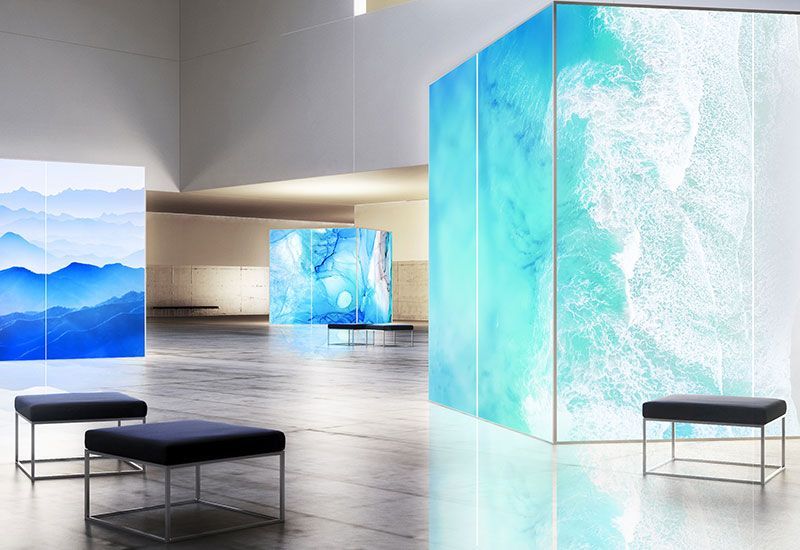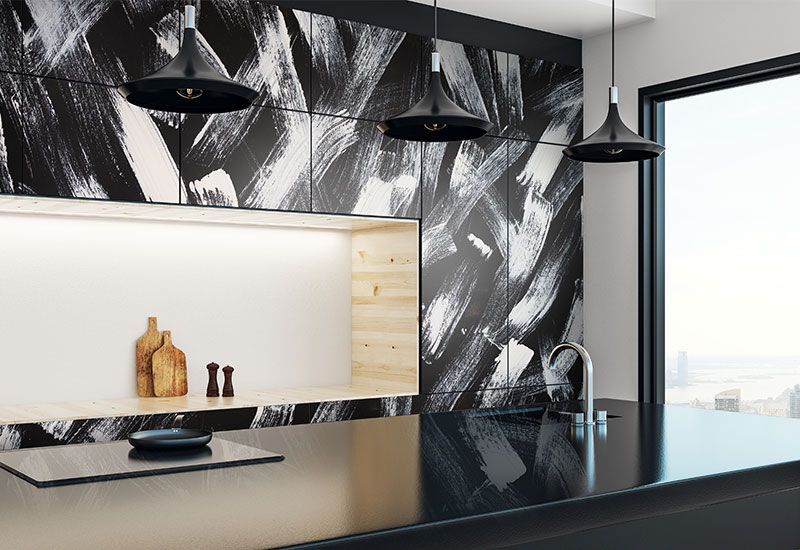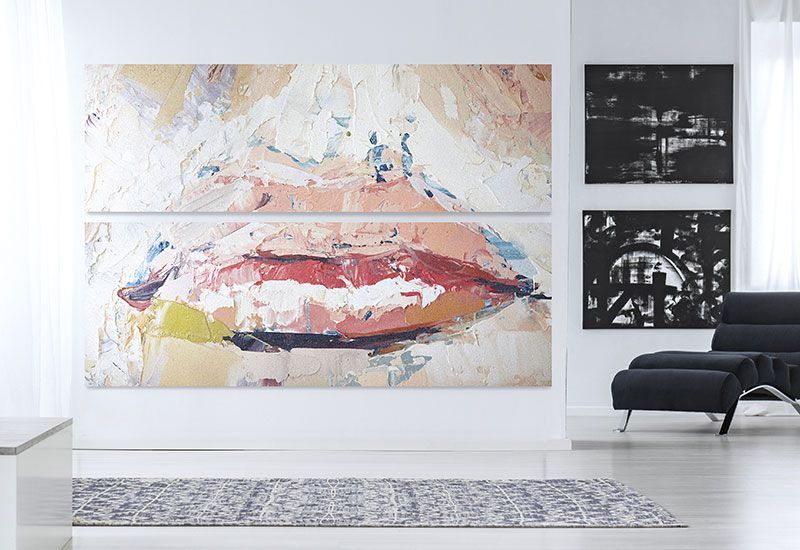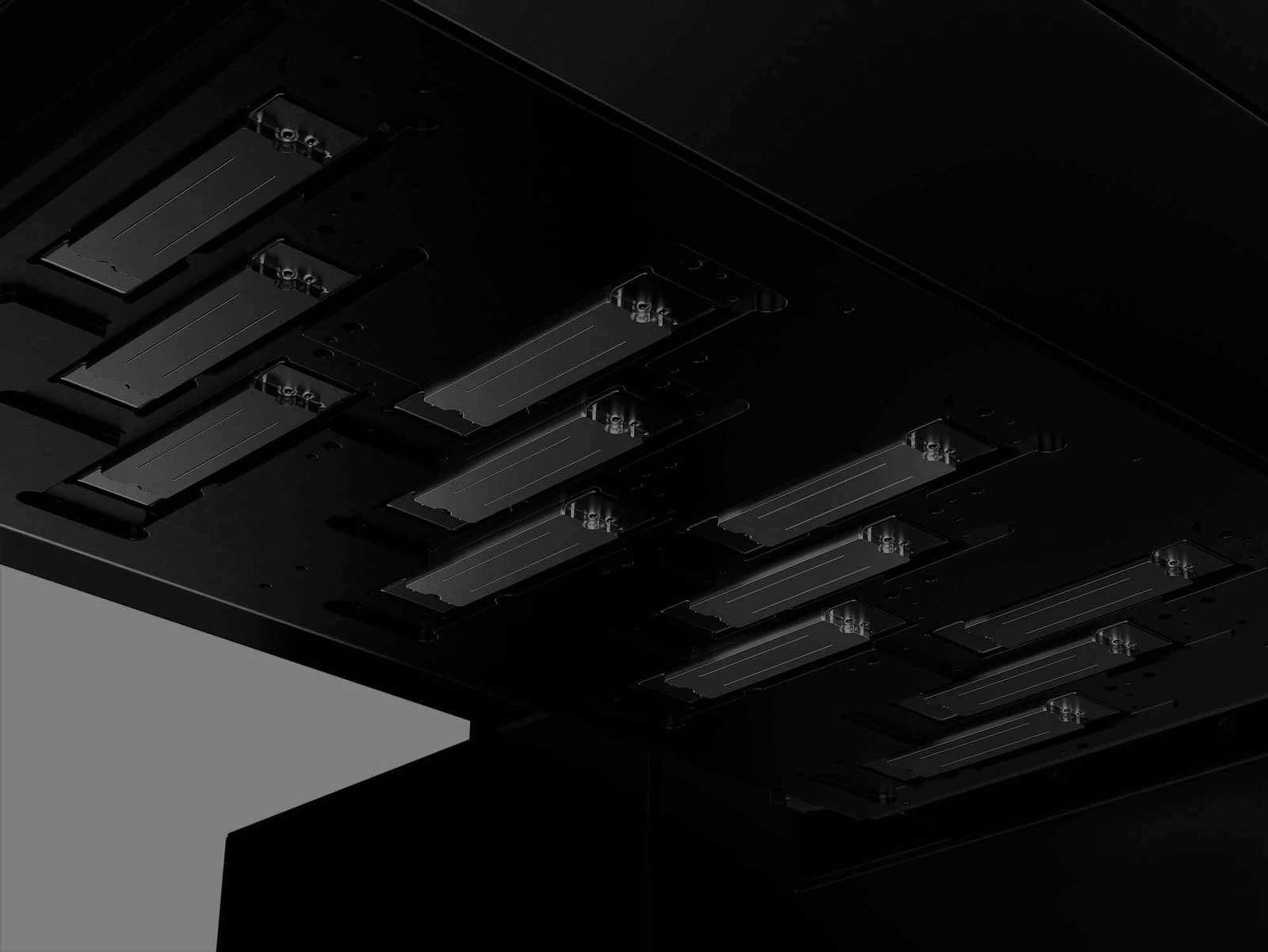 Print Speed and Quality
to Suit Your Production Needs
Featuring twelve high-performance inkjet printheads in a staggered three-row arrangement, the IU-1000F prints edge-to-edge on thin or thick boards. Meet fast turnaround times or produce high-end signs and displays with multiple speed and performance options.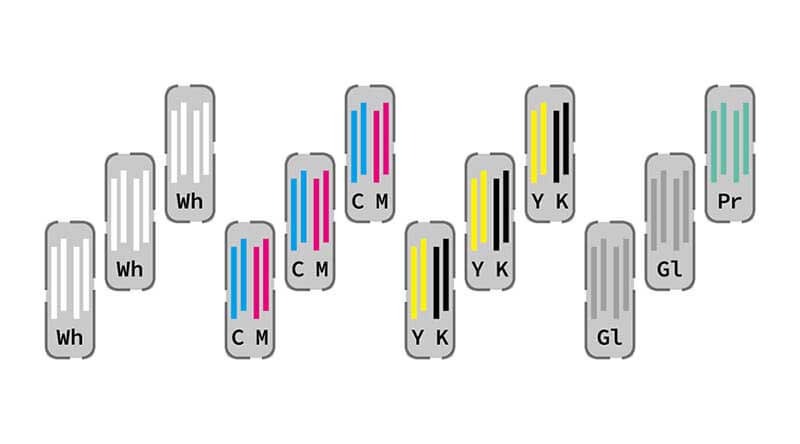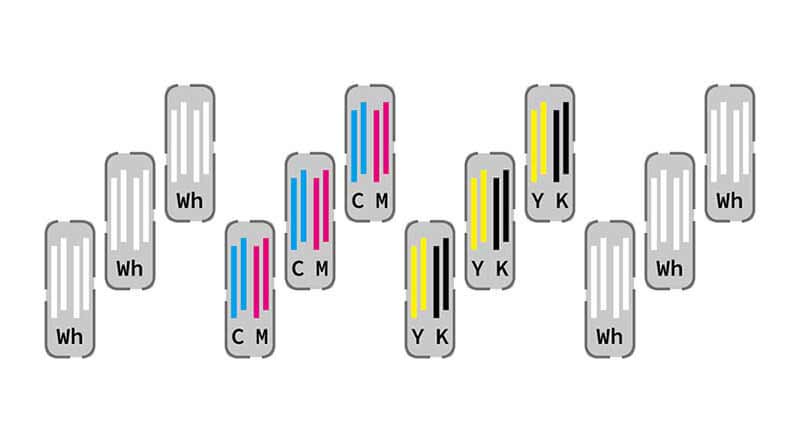 DRAFT MODE
(4-COLOR)
---
High-speed quality results for large format sign applications.
STANDARD
MODE
---
Offers crisp and clear image definition on different media.
QUALITY
MODE
---
For high end applications— achieve near-photographic quality results.
DUAL WHITE INK
(STANDARD MODE)
---
Print CMYK and White layers at the same time for clear, consistent results on all substrates.
All print speeds displayed above are based on average print test results. Actual results may vary.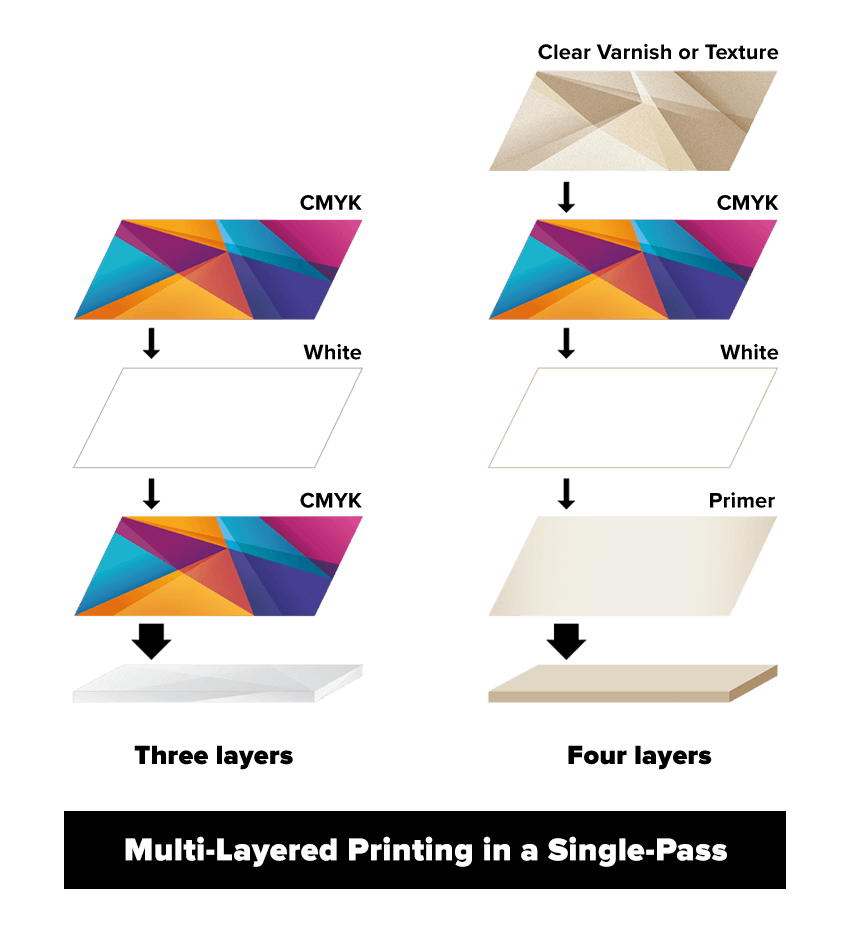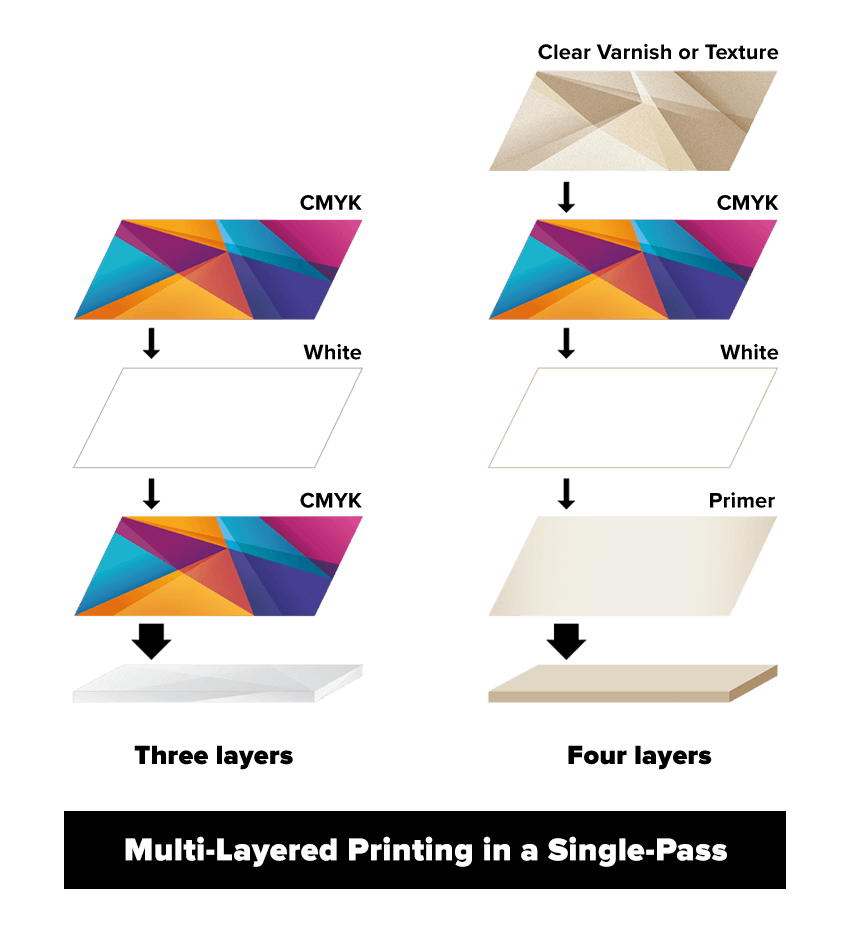 Ink Practicality, Versatility and Creativity
With the combination of White, Gloss, and Primer inks in addition to CMYK process colors, the IU-1000F offers high-end results on hundreds of applications.
Print high-opacity White ink with CMYK in a single pass to make colors really stand-out on dark and transparent media
Get excellent results on challenging substrates by prepping with Primer ink before printing your graphics
Add Gloss textures, raised embossed effects, and spot varnish for stunning finishes
Productivity Features
| | |
| --- | --- |
| | Easily manage your machines movements, speed, voltage, head cleaning and more from your desktop with the Roland DG Print Control Center. |
| | Includes a premium RIP software package with intuitive tiling, scaling, cropping and many more essential features. |
| | Offers a smooth operation and performance with one-touch, automated daily printhead cleaning— avoid losing valuable print time. |
| | |
| --- | --- |
| | Low odor, low chemical emission inks and a "human proximity sensor" create a safe machine environment for flatbed operators. |
| | Features a media ionizer to reduce static and ensure ink-firing accuracy on materials like corrugated boards that generate a lot of static. |
| | Print one large board or print on multiple boards at the same time with the production versatility of the IU-1000F. |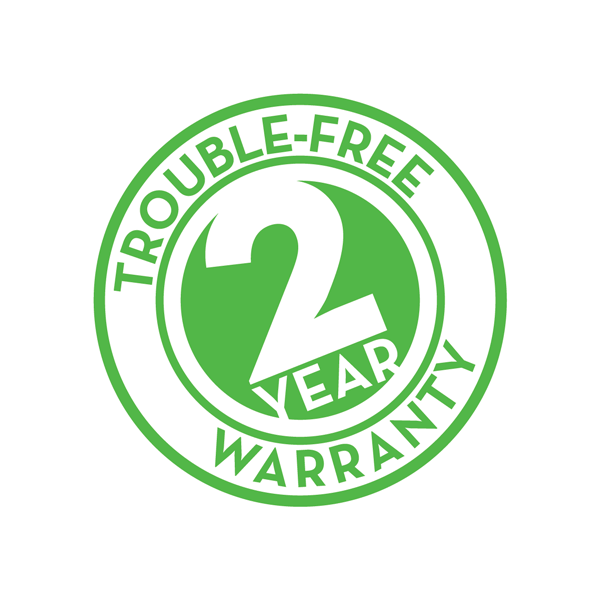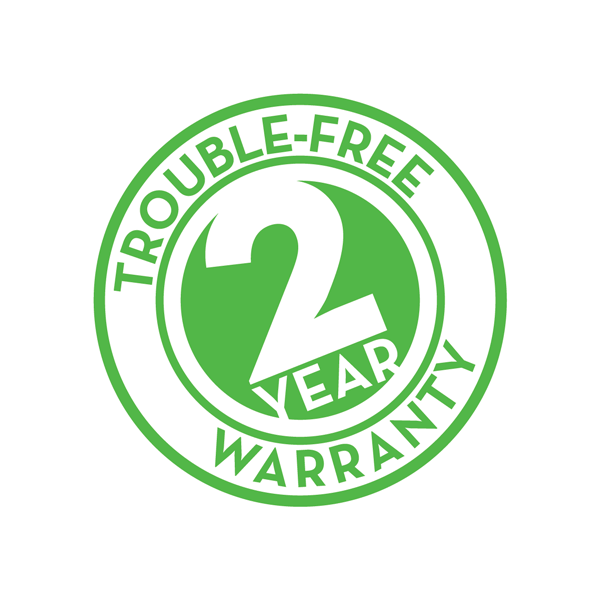 Built to Build Your Business with Industry Best Warranty, Service and Support
Roland DGA offers a higher standard of machine reliability, combined with a superior level of service and support. Your IU-1000F UV-LED industrial flatbed printer is also supplied with a Two-Year Trouble-Free Warranty to give you added machine security and peace-of-mind.
* Registration within 60 days of purchase and exclusive, continuous use of Roland DG approved inks is required to qualify for the second year of warranty coverage.
Presale Questions?
Chat is currently unavailable at this time. Please try again during our normal business hours, 7:00 AM - 5:00 PM PST.
Already Own a Roland?
Additional Information
Expand All
|
Collapse All
Sample Request 
To receive a free print sample from the IU-1000F , complete the form below and click Submit.
Specifications 
IU-1000F
Printing method
Piezo ink-jet method
Media
Maximum size
98.8 × 51.5 in. (2,510 × 1,310 mm)
Maximum thickness
4.33 in. (110 mm)
Maximum weight
99 lbs/m2 (45 kg/m2)
Maximum printing area
98.4 (width) × 51.1 (length) in. (2,500 × 1,300 mm)
Ink
Type
UV Curable Ink (UE, US)
Color
Six colors (cyan, magenta, yellow, black, white, and gloss) and primer
Ink bottle capacity
CY, MG, YE, BK, GL, PR: 1,000 ml
WH: 900 ml (US-WH), 850 ml (UE-WH)
Ink tank capacity
2,500 ml per color
Ink curing unit
UV-LED lamp
Print resolution (dots per inch)
Max. 635 × 1,800 dpi
Media vacuum system
Up to four vacuuming areas with adjustable vacuum pressure
Connectivity
USB 3.0
Power requirements
EMEA 25A 3-phase 400 V
NA/JPN 30A 3-phase 220 V
Dimensions
189.4 (W) × 86.6 (D) × 62.2 (H) in. (4,812 × 2,200 × 1,580 mm)
Weight
3,166 lb (1,436 kg)
Environment
Temperature
59 to 86 °F (15 to 30 °C)
Humidity
40 to 80 %
Included items
USB cable, paper towel, cleaning kit, CD manuals, software installation CD, etc.
Acoustic noise level
75 dB (A) or less
This device is capable of printing on a wide variety of substrates. However, the print quality or the ink adhesion may vary according to the substrate used and it is strongly recommended to test the substrate for compatibility to ensure optimal print results.
Software System Requirements
Print control
(bundled)
OS
Windows® 7/10 (64 bit)
CPU
Intel® Core™ i5, 2 GHz or more
RAM
8 GB or more
Video card and monitor
A resolution of 1,152 × 854 with 16 bit color or higher
HDD
Install space 1 GB or more
Working space 100 GB
Brochure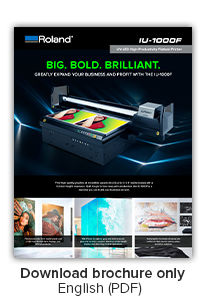 Download Your IU-1000F Brochure
Get your digital guide to all the features, applications, benefits and specifications of the UV-LED High-Productivity Flatbed Printer.
Download Brochure