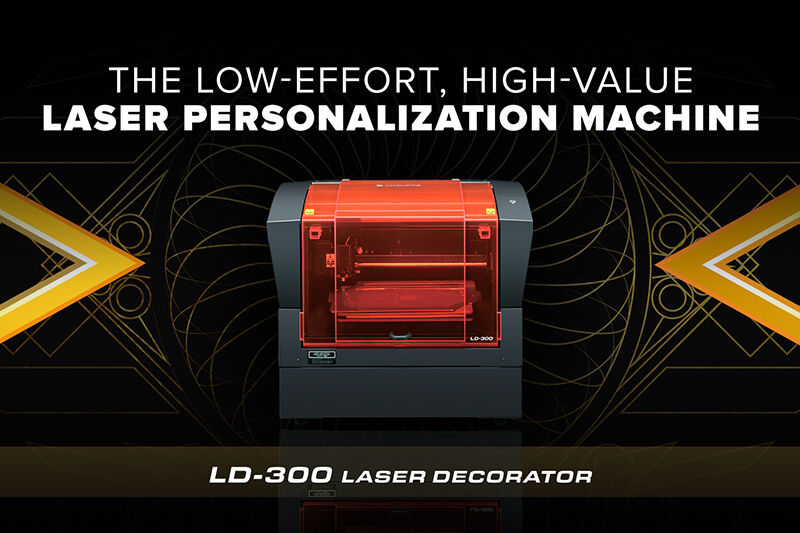 Add stylish metallic logos, text and graphics
directly onto items in minutes.
MSRP

$11,995 US*

* U.S. only. For Canada, Latin America and Caribbean pricing, please contact an Authorized Roland Dealer in your area

LEASE PRICE

$260 US **

** For 60 months, OAC
Fast, easy-to-use, and safe-to-operate, the DGSHAPE LD-300 laser decorator is a hot foil printing machine that personalizes polycarbonate, acrylic, and leather items with super-stylish metallized foil logos, designs and text.
Add reflective graphics in a myriad of textures and colors onto phone covers, leather handbags, packaging, and so much more†
Incredibly economic-to-use when compared to hot-foil stamping, it offers laser-precise results
Provides a unique opportunity for your kiosk, online shop, or graphics business to create original and exciting custom products
† Use genuine leather processed with plant-based tanning when transferring. Other types of treated leather may produce inconsistent results.
More Size, More Speed, and
Now with Leather Personalization
Building on the platform of the revolutionary LD-80, the LD-300 laser decorator can laser imprint at twice-the-speed* in a maximum area of 12 in. (W) x 9.06 in. (D) and on multiple items at once. No longer limited to only personalizing small giftware items, you can now expand your output to include leather items and fulfill customization orders for different customers.
*Based on maximum LD-300 laser imprint speed of 48mm/s (1.89 in/s)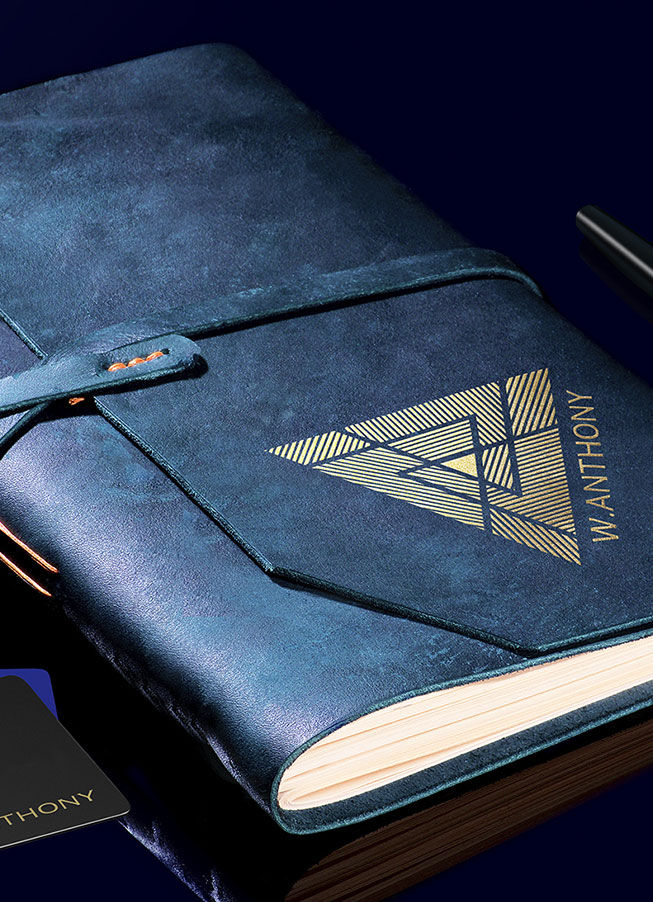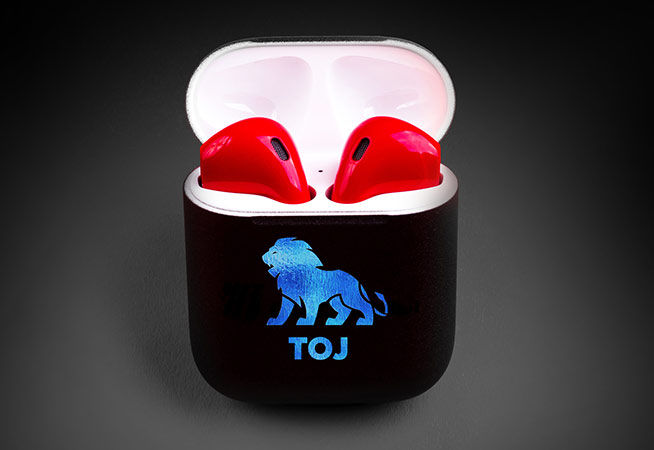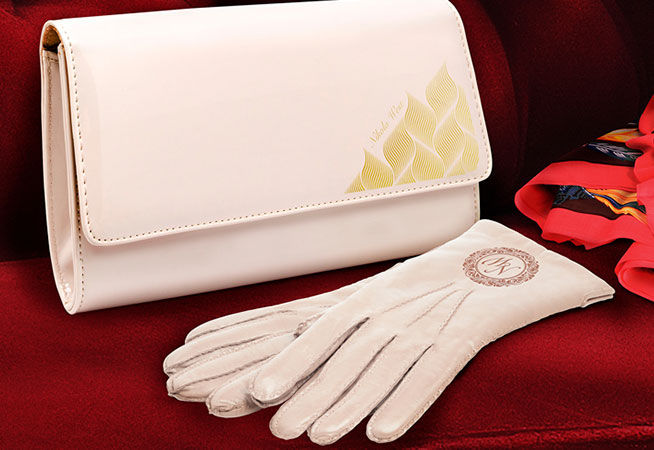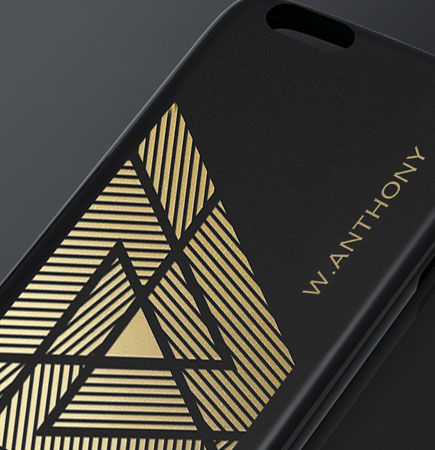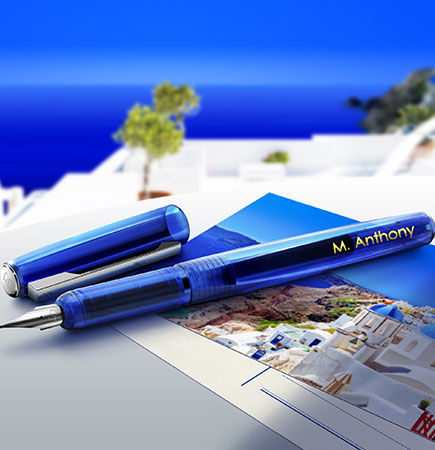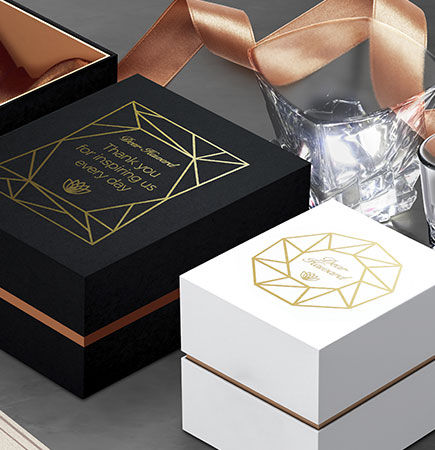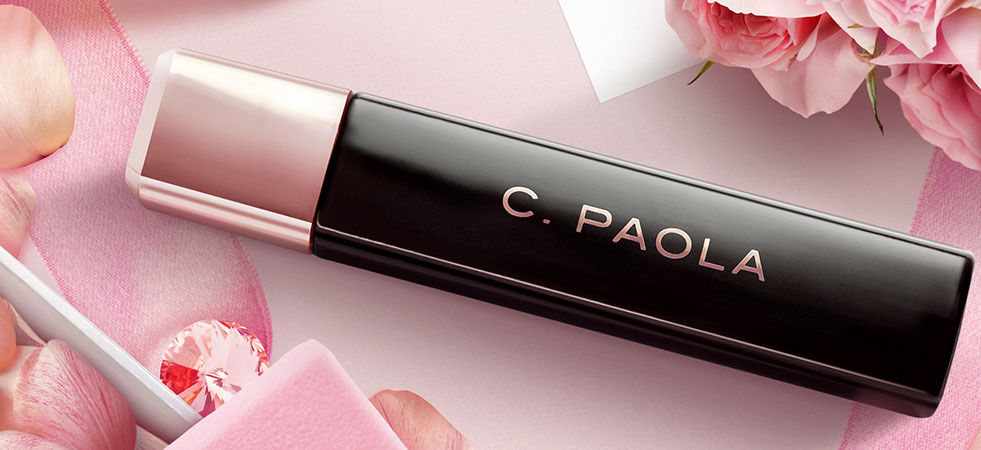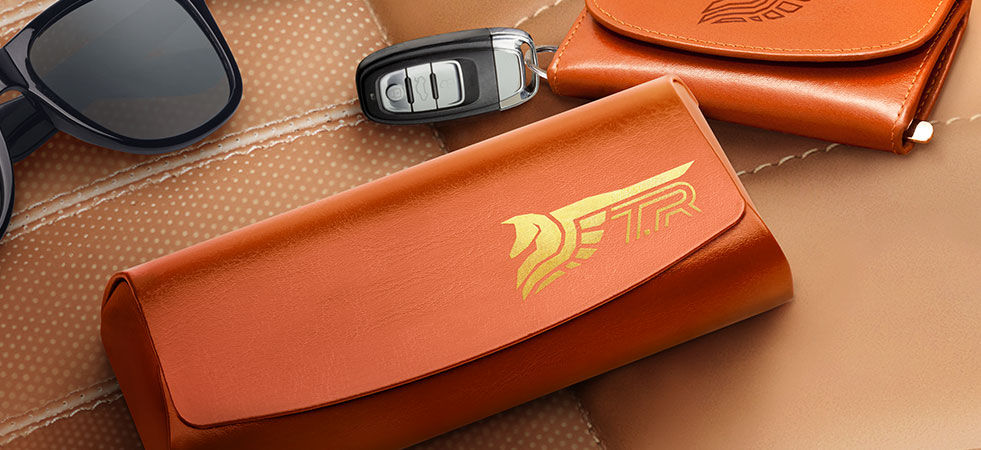 Presale Questions?
Chat is currently unavailable at this time. Please try again during our normal business hours, 7:00 AM - 5:00 PM PST.
Already Own a Roland?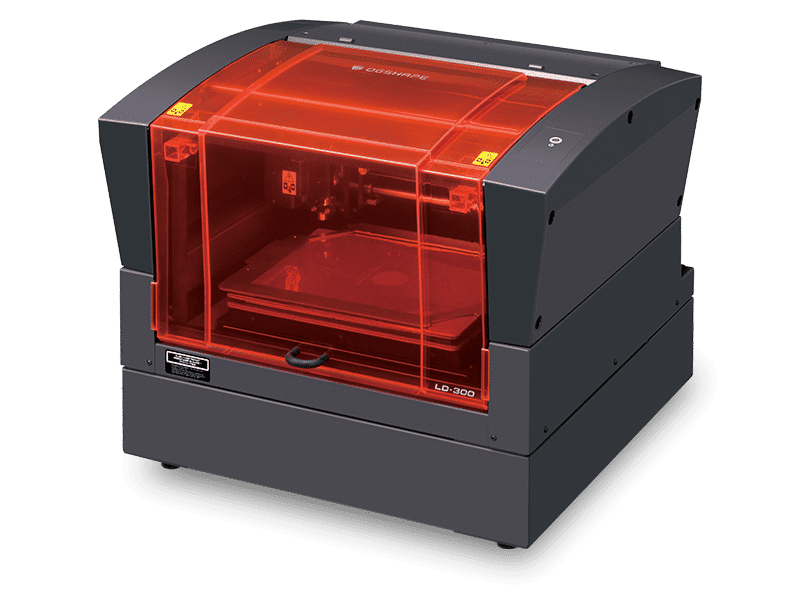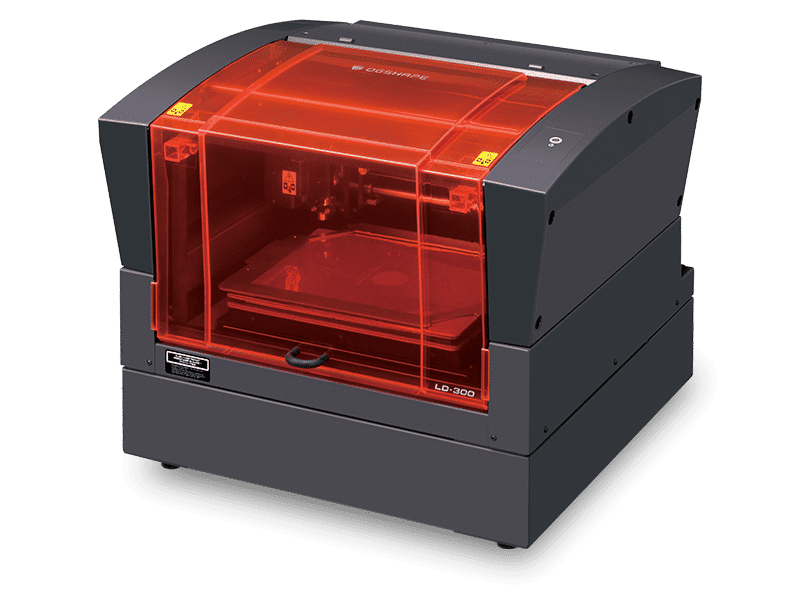 Create Unique Custom Products in
4 Easy Steps
Everything about the LD-300 is "easy". It's easy to maintain with a user-replaceable poly lens, easy to profit with such a low-running cost and inexpensive foils to choose from, and effortlessly easy to operate. In just 4-steps, you can create high-value custom products.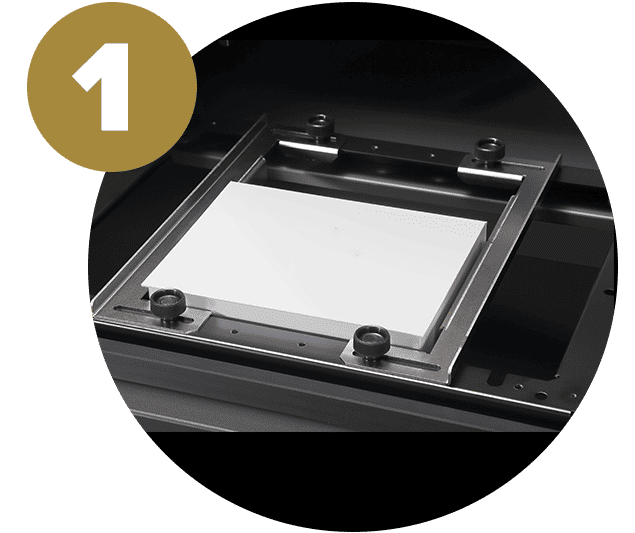 Place your objects in the machine.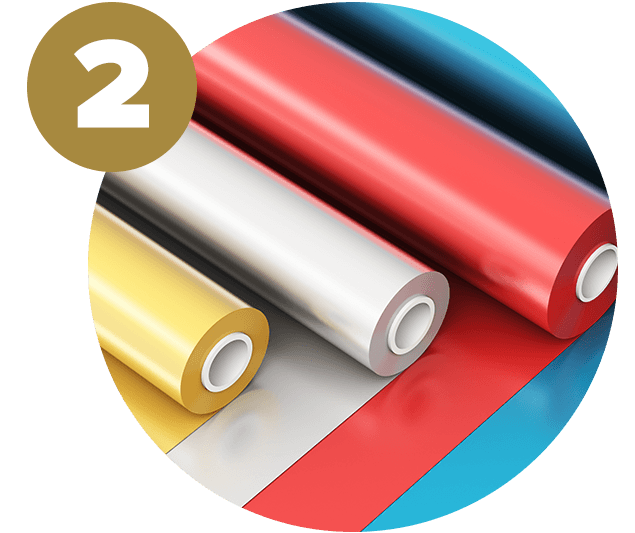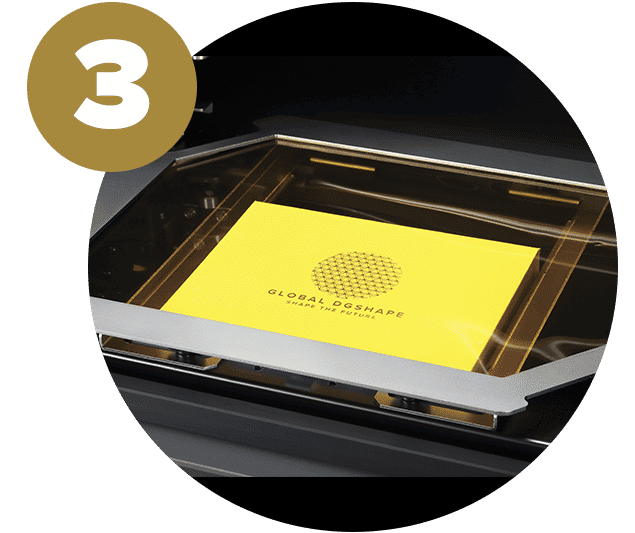 Laser imprint your design using the included software.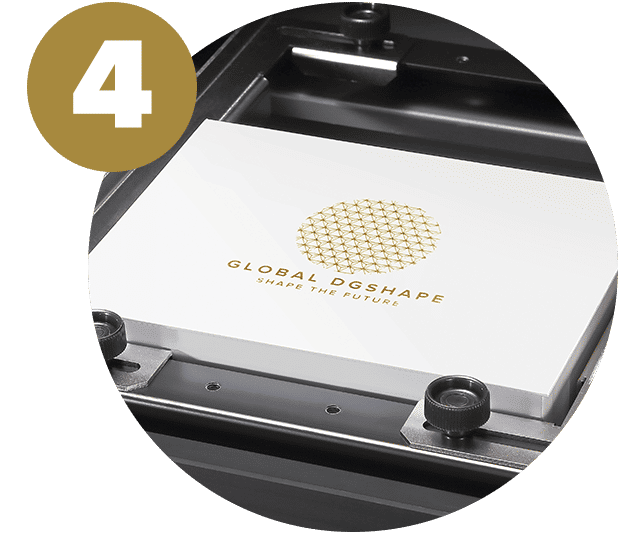 Your customized products are ready to sell.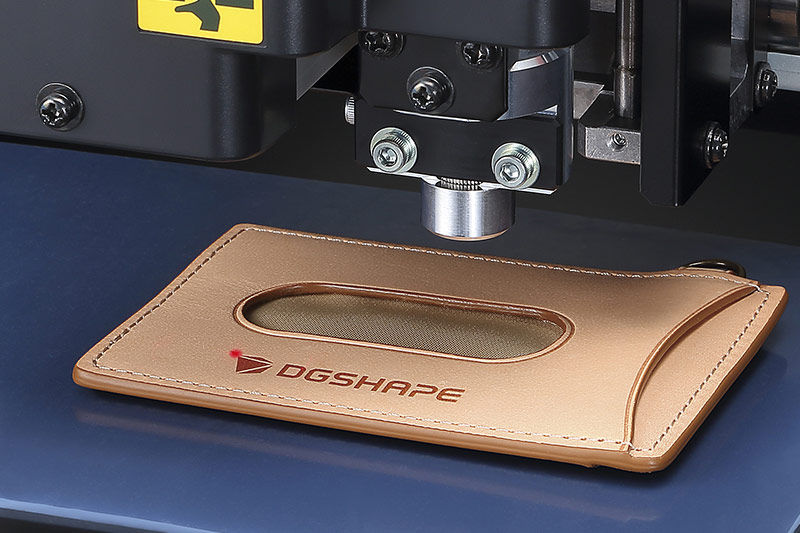 Create Laser Precise Graphics
in Complete Safety
LD-300 uses laser transfer technology to apply heat-activated adhesive foil to acrylic, polycarbonate, polypropylene, polystyrene, leather and ABS. The pinpoint accuracy of laser technology combined with a high-quality transfer foil can create designs as small as a fraction of a millimeter. As a fully-enclosed, "Class 1" standard laser device, the LD-300 can be used in any home, office, or retail environment.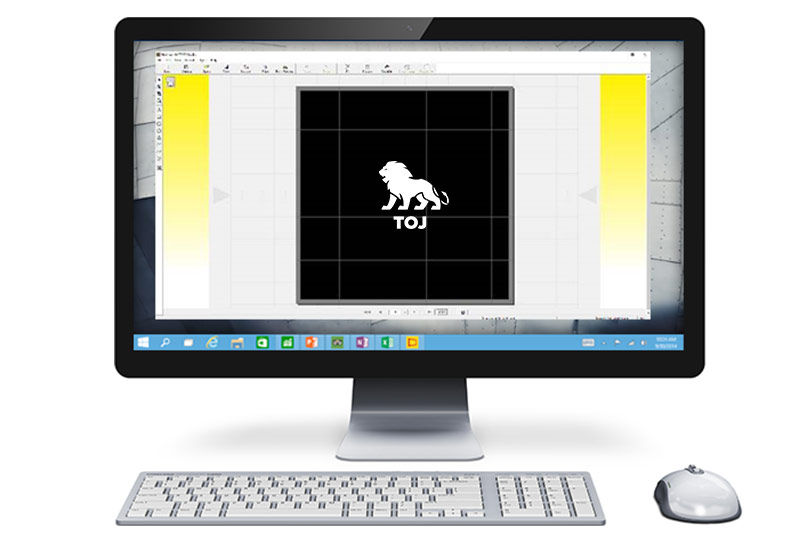 Included Software
for Text and Logos
The LD-300 comes bundled with METAZAStudio design software that was developed to suit users of all abilities. Use any system fonts or vector designs you want, or import existing designs from popular design software packages in AI or EPS formats. Create custom fill patterns for your text and logos, or set up your file for multiple colors using different foils.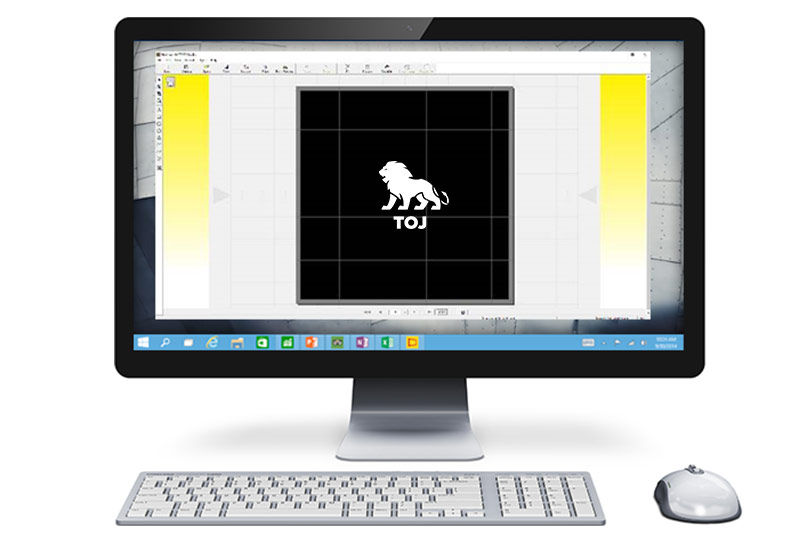 Distinctive Features and Highlights
No Special Electrical Set-Up Required
Works with standard wall sockets - does not need large amounts of heat or pressure.
Laser Pointer for Easy Set-Up
At the touch-of-a-button, a laser pointer reveals the origin point on the media for precise positioning.
Included Vise
An included vise holds your objects perfectly in place and allows for quick set-up.
Serial Data Options for Multiple Customers
Use data files with different names and text to personalize products for different customers at-once.
Fits Your Space and Environment
A compact and clean machine that creates no dust or gas and fits in your office, studio, or home environment.
Vector Graphics and Text
Import and edit a wide range of files in the included METAZAStudio software and get detailed text and image results with the LD-300.
Additional Information
Expand All
|
Collapse All
Specifications 
LD-300


LD-300
Imprintable material
Acrylic, ABS, PP, PS, PC, PU, PVC, Vegetable tanning Leather, Paper for Package (According to the condition)
Loadable material size
With table
12.72 in. (W) x 10.51 in. (D) x 1.96 in. (H) [323 mm (W) x 267 mm (D) x 50 mm (H)]
Must be flat material (Within ±0.5 mm from the Z detection position)
Without table
11.06 in. (W) x 8.43 in. (D) x 8.5 in. (H) [281 mm (W) x 214 mm (D) x 216 mm (H)]
Must be flat material (Within ±0.5 mm from the Z detection position)
Imprint area
Maximum
12 in. (W) x 9.06 in. (D) x 1.57 in. (Z) [305 mm (W) × 230 mm (D) x 40 mm (Z)]
Recommended

10.66 in.(W) x 7.56 in. (D) [271 mm (W) x 192 mm (D)]

Resolution

Default 353 dpi (text), 1058 dpi (vector)

Imprint direction

Unidirectional imprinting or bidirectional imprinting (Selectable with Windows driver)

Printing speed
Default
.95 in./s
24 mm/s
Maximum
1.89 in./s
48 mm/s
Interface
USB
Power requirements
Dedicated AC adapter

AC 100 V ± 10 % 50/60 Hz

Machine

DC 19 V 1.2 A

Power consumption

23 W

Acoustic noise level

70 dB (A) or less

Operating temperature

10 ~ 30 °C

Operating humidity

35 ~ 80% (no condensation)

External dimensions
24.25 in. (W) × 23.11 in. (D) × 19.06 in. (H) [616 mm (W) × 587 mm (D) × 498 mm (H)]
Weight
101.4 lbs [46 kg]
Light source
For imprinting

Class 4 laser; wavelength: 450 nm; dispersion: 23 degrees; pulse width and repeatability: 167.5 μs, 4 kHz; max. output: 1.6 W

For positioning
Class 1 laser, wavelength: 655 nm
Safety devices
Interlock

When the cover opens, the laser power supply turns off.

Cover

Light-blocking cover

Included items

AC adapter, power cord, USB cable, Software Package CD, setup guide, material retainer, film retainer (10 sheets), etc.
Foil Compatibility Chart 
| | LF-HOLO (HOLOGRAPHIC) | LF-MET (METALLIC) | LF-GLOSS (PIGMENT) |
| --- | --- | --- | --- |
| Acrylonitrile Butadiene Styrene (ABS) | | | |
| Acrylic (ACRYL) | | | |
| Poly Propylene (PP) | | | |
| Poly Ethylene (PE) | | | |
| Poly Styrene (PS) | | | |
| Polyethylene Terephthalate (PET) | | | |
| Polyvinyl Chloride (PVC) | | | |
| Poly Carbonate (PC) | | | |
| Styrene Acrylonitrile (SAN) | | | |
*Successful text and image results depend on the correct combination of foil and media. For best results, test foil transfer prior to final production. Foil Compatibility Chart results are based on product testing in North and South American regions only (excluding Brazil) with products readily available in these regions.
Brochure 
Download Your Brochure
Get your digital guide to all the features, applications, benefits and specifications of the LD-300 laser engraver.
Download Brochure