Printing on Wallpaper
An entire industry has been built around custom wallpaper and wallcoverings. Long gone are the days of wallpaper paste and laborious installation solutions. We are now in an age where you can print on wallpaper and supply all manner of peel and stick wallpaper solutions for quick installation in homes, restaurants, offices, hotels, and retail stores. By printing on wallpaper with large format TrueVIS, VersaUV LEC2 Series, VersaEXPRESS and other Roland DG print technology, you can create custom wallpaper with specific branding, design aesthetics, or color palettes.
The following applications and methods show how you can print on wallpaper and discover a whole new stream of revenue for your sign and graphics business.
Print Custom Wallpaper for Homes and Businesses
Print wallpaper to order with original custom designs that match the style, color and aesthetic of a room. Offer interior designers, retail owners, hospitality businesses, and other clients a non-generic, boutique solution for homes, businesses and store spaces. With TrueVIS and other Roland DG printer technologies, you can provide exceptional image and print results on a range of vinyl and wall flair media to create fashionable peel and stick wallpaper products.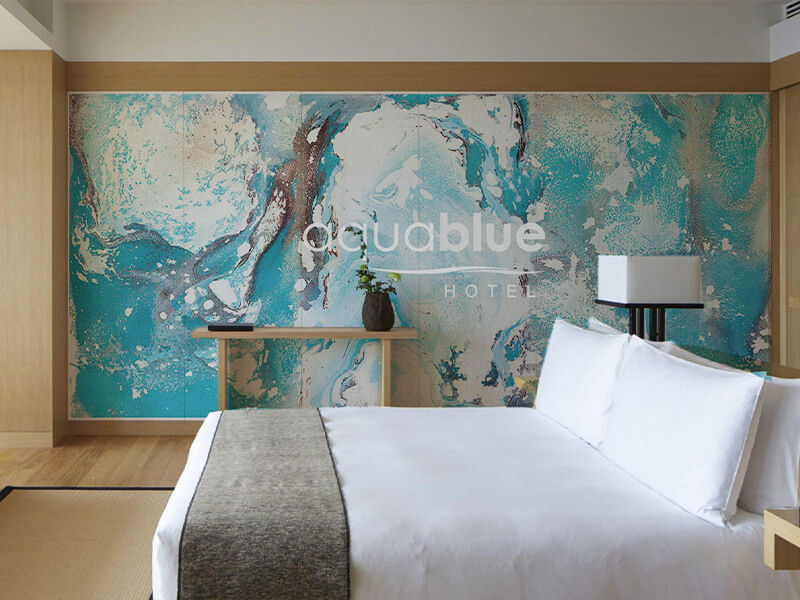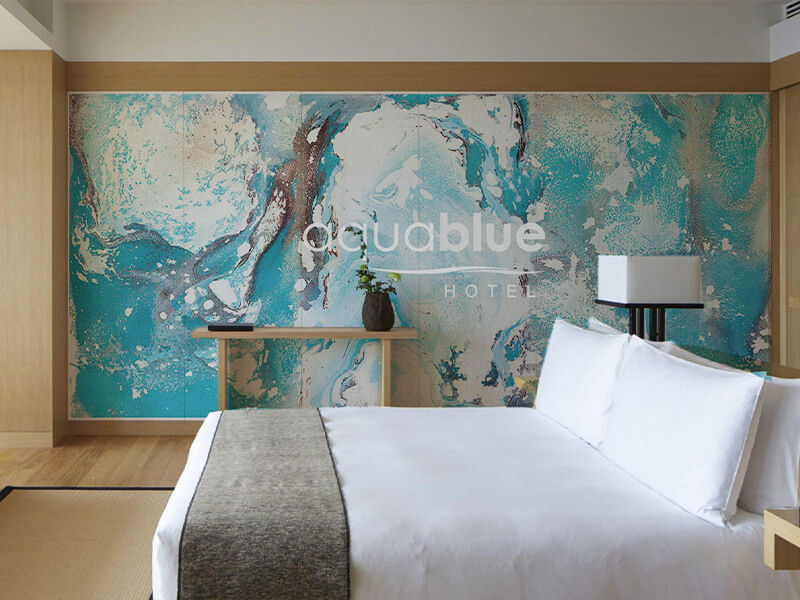 Print on Wallpaper for Company Branding Solutions
With TrueVIS series printers and other Roland DG technology, you can create unique company wallpaper and branding solutions for multiple rooms in hotels, office spaces, store locations and other business environments. Print custom wallpaper to create a quick and easy décor installation solution for clients looking for room-to-room consistency in their company branding and style.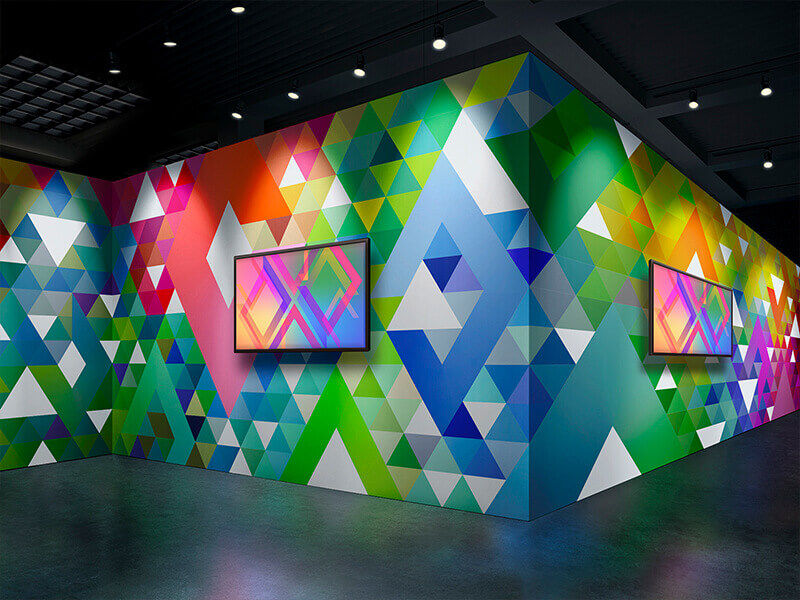 Print on Wallpaper for Tradeshows, Events and Special Displays
Creating peel and stick wallpaper to quickly apply onsite is a quick and easy solution for decorating tradeshow booths and displays. Using TrueVIS printers and other large format Roland DG printers enables you to print wallpaper with highly saturated colors for maximum impact on displays promotions, and booth décor.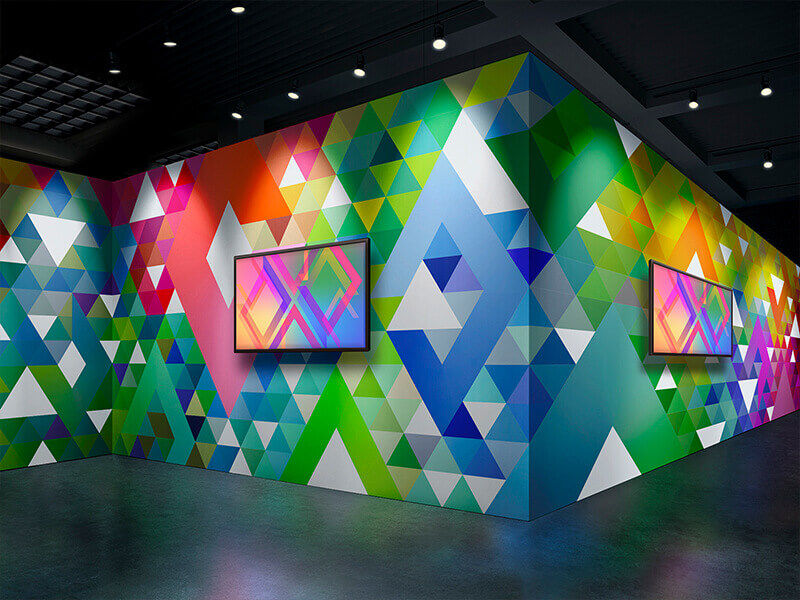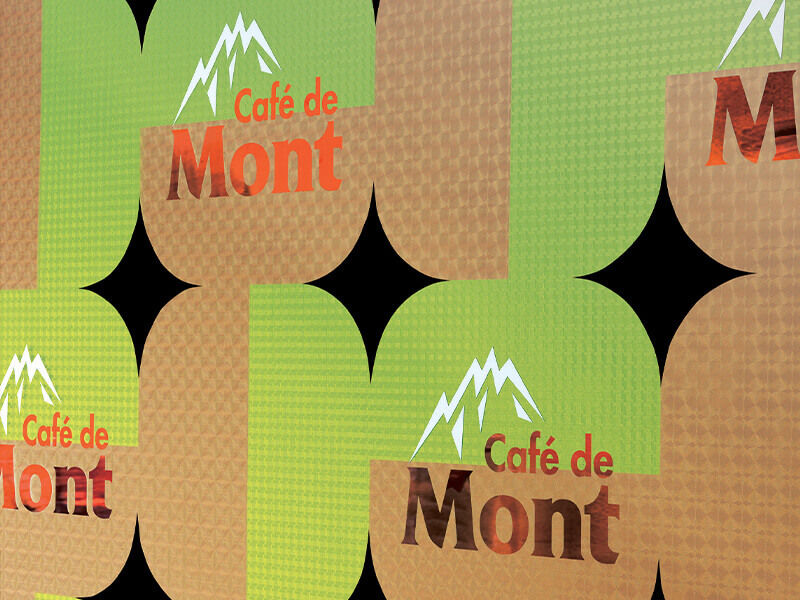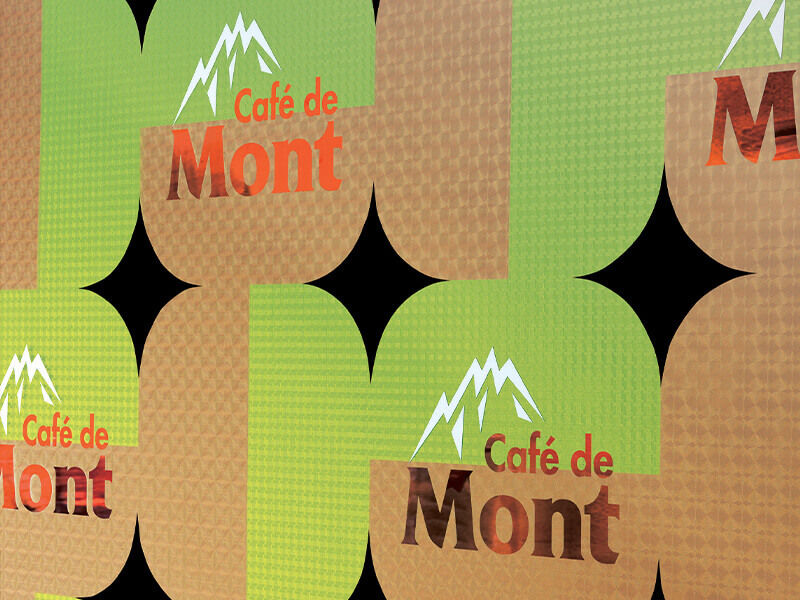 Print on Wallpaper with Added Textures and Effects
With the LEC2 Series printer/cutter, you can print wallpaper and décor with added Gloss texture effects to give your décor more depth and originality. With seventy-two, ready-to-use texture patterns in our Roland DG Texture System Library, you can instantly apply intricate textures and embossed effects to your wallpaper designs.
There is huge success and profit in creating custom wallpaper and boutique wallpaper to order. Print short runs of your own designs on your Roland DG printer for a non-generic wallpaper alternative and offer different color and image alternatives for a truly personalized wallpaper printing experience.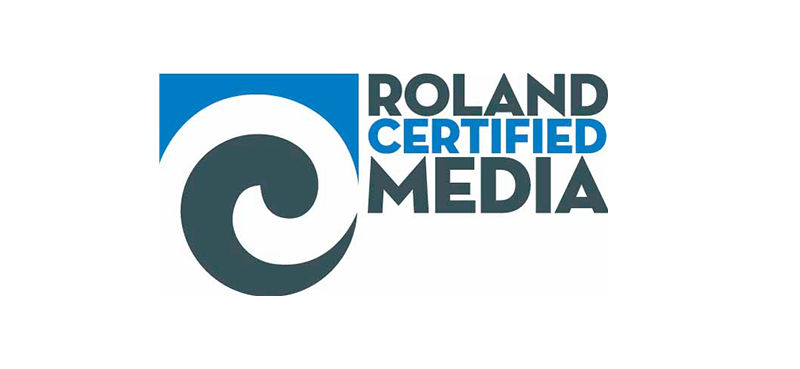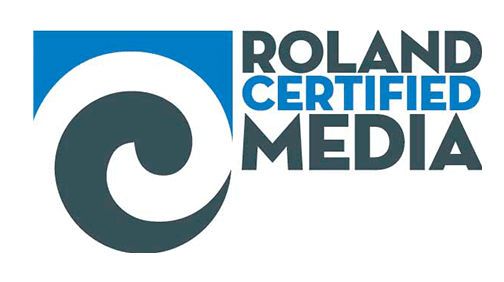 Recommended Wallpaper Media
Other media is available, but for brilliant color results with Roland DG printers and for easy removal, we recommend WFRV - WallFlair Removable Vinyl that's available from our Roland DGA Store.