Printing on Mugs With Roland DGA Custom Mug Printing Machines
Mugs are one of those everyday products that can easily become a cherished item if it has the right message or graphics on it. From a "World's Best Dad" mug to a set of tea cups with personalized artwork, graphics experts can add substantial value to ceramics by printing on mugs, cups and other drinkware. With Texart dye-sublimation printers, you can build a profitable, on-demand personalization business.
A Dye-Sublimation Set-Up for Printing on Mugs
Roland DG Texart dye-sublimation printers create graphics for heat transferring onto mugs via a heat press device. Special dye-sublimation inks penetrate the mug surface for a graphic customization solution that holds up to dishwashing.
Personalize Mugs with Messages, Logos and Graphics
Whether you're adding names to mugs or customizing them with company logos, there are a lot of profitable opportunities for graphics providers to supply unique drinkware products to customers. Print designs with a Roland DG Texart printer and heat transfer them onto mugs to create high-quality custom mug products with bright colors and long-lasting ink results.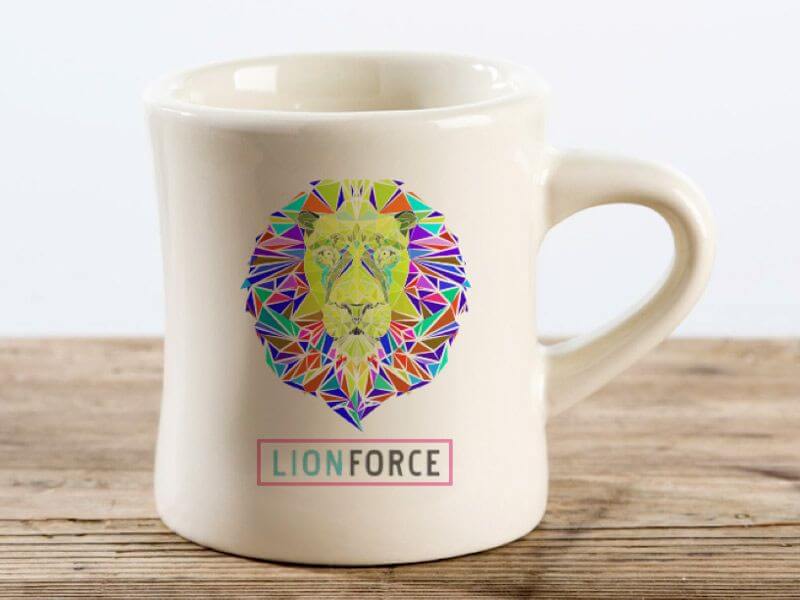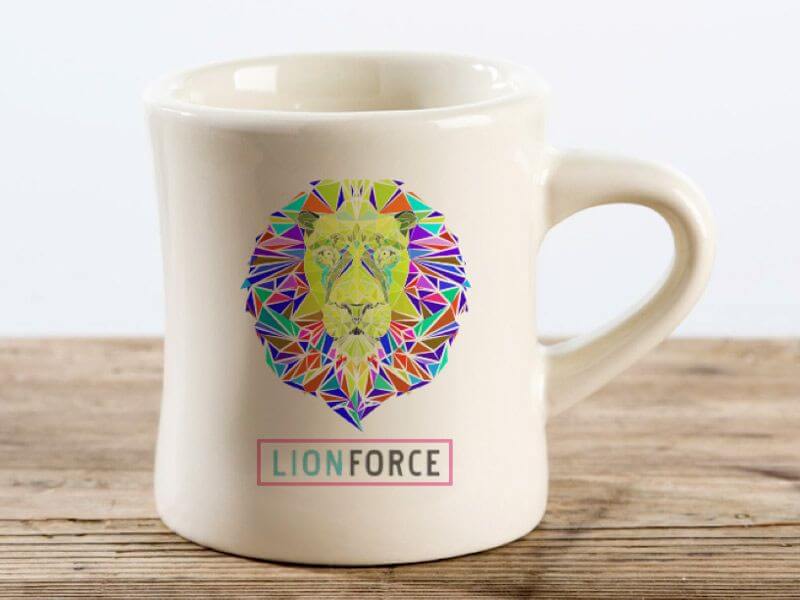 Eye-Popping Graphic Customization with
Fluorescent Inks
In addition to a wide range of ink configurations that offer brilliant color results, Roland DG Texart printers also provide fluorescent ink options with 375 predefined colors in vivid neon shades and smooth pastel hues.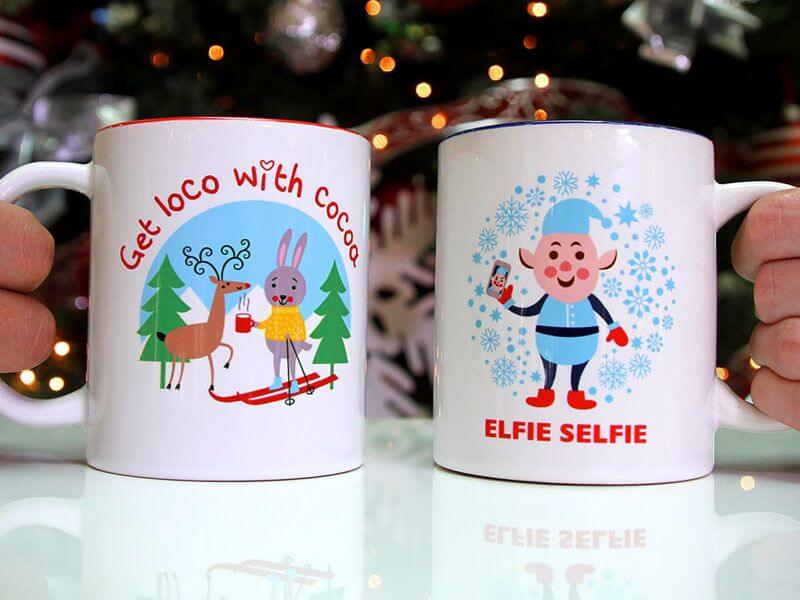 Add Your Own Designs to Mugs for Resale
Customize your own designs and heat transfer them onto mugs with a dye-sublimation process that allows you to create on-demand mug products to sell at your online shopfront or retail store. With Roland's mug printing machines, you can establish your own brand on a wide variety of ceramic products and take advantage of the demand for exclusive holiday mugs and other seasonal items.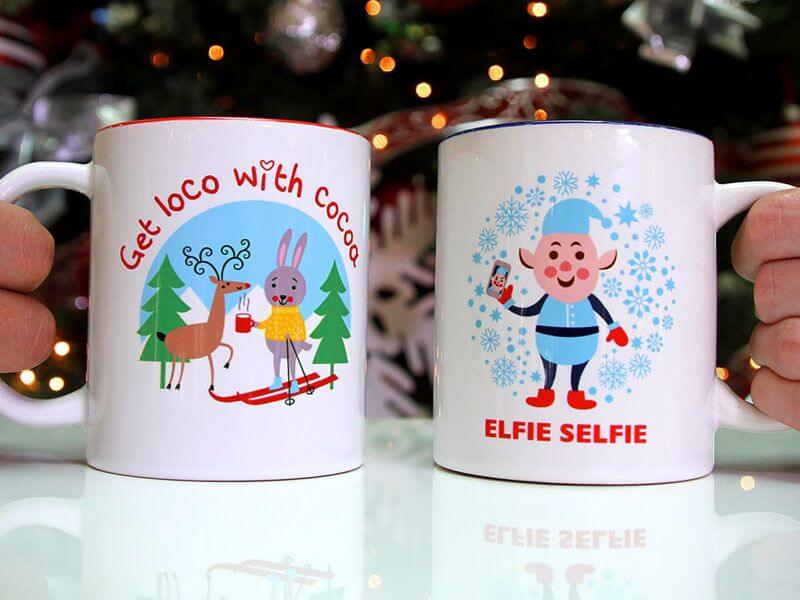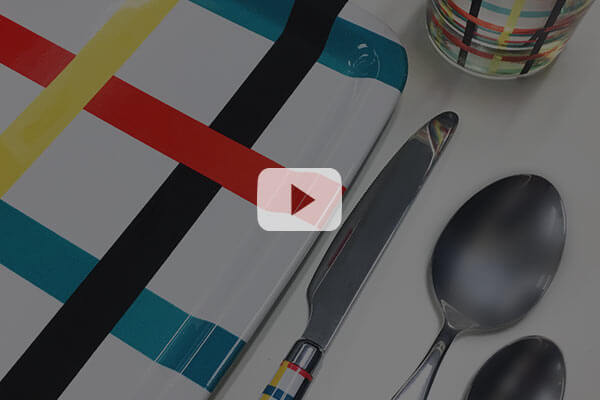 Free Webinar

Get Started with Sublimation: Tackling 3D Objects
See how to dye-sublimate onto mugs and other three-dimensional objects in this essential webinar that covers the equipment needed, the 3D sublimation process, and avoiding common mistakes.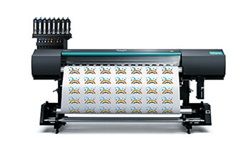 Texart XT-640
Offering fast, high-volume graphics for printing on mugs and other ceramics, it was built for continuous and effortless production on long print runs and features dual print heads, automatic ink-switching, and advanced ink modes.
TEXART XT-640
DYE-SUBLIMATION PRINTER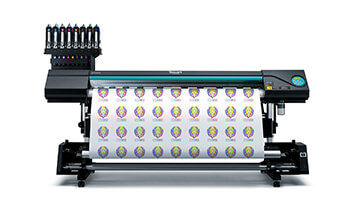 Texart RT-640
Easy-to-operate and offering brilliant print results, the RT-640 features advanced ink modes and automatic ink switching to provide excellent productivity when printing on mugs and other ceramic applications.
TEXART RT-640
DYE-SUBLIMATION PRINTER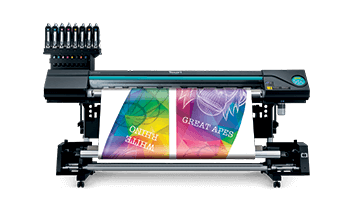 Texart RT-640M
Easy-to-operate, brilliant print results, and with the option to print direct-to-fabric or onto transfer paper, the RT-640M offers unique versatility for anyone who's looking to dye-sublimate onto hard goods like mugs, as well as printing banners and other fabric applications.
TEXART RT-640M
DYE-SUBLIMATION PRINTER