Printing on iPhone Covers
Printing on iPhone Covers and Smart Device Cases
Cell phones and smart devices have become very personal items. They are a treasure trove of photos, friends, music, and other items that represent our personalities, interests, and lives. Customizing these cherished devices is big business and many Roland DG VersaUV flatbed printer owners have built very successful businesses by printing on iPhone covers and other smart device cases.
iPhone Case Printing and Print Fixtures
With VersaUV flatbed printing technologies, users can print directly on iPhone covers and smart device cases. This process is made even easier with the addition of a print jig. Available from various online fabricators that specialize in print fixtures, set-up and print customization of iPhone covers is incredibly quick and efficient.
Customizing iPhone Covers, Samsung Covers,
and Other Cell Phones
On-demand printing onto iPhone, Samsung and other popular phone covers has enabled customization experts to supply one-of-a-kind cell-phone covers. VersaUV flatbed printers provide outstanding color quality and offer essential features, such as variable data printing that allows you to print different designs, names, colors, and messages in a single print run.
Customizing iPad Covers and Other Tablet Cases
Customize iPads and other tablets with VersaUV. Whether you're looking to add unique graphics to snap-on covers or fancy cases VersaUV flatbed technology offers you the flexibility to directly customize plastic, leather, faux leather, silicone and many more materials.
Add Stylish 3D Ink Effects with ECO-UV ink
With VersaUV flatbed printers, you can add stunning embossed effects that you can see as well as feel with unique Clear Ink options. Print full-color designs with the added value of touchable textures, patterns and text.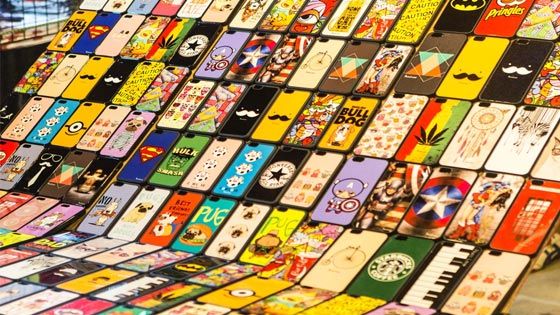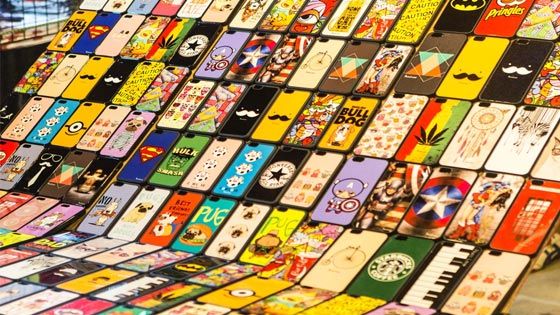 On-Demand VersaUV Customization⁠— From Quick Runs to High Volume
Roland DG VersaUV flatbed printers are available in a range of model sizes to suit different production needs. From the compact LEF-12i flatbed that allows you to print four iPhone cases at a time, to the LEF2-300 that enables you to print on eighteen iPhone cases at a time, there's a VersaUV printer for your on-demand printing output.