Print on Pillows, Cushions
and Fabric Décor
Custom Fabric Printing Machines — Printing on Pillows, Blankets, Towels and Bed Linen
Customizing pillows, bed linen and fabric décor has become so much more popular in the age of personalization and a global trend to make more unique and customized décor choices. There are now custom fabric printing companies that specialize in personalizing blankets, pillows, and bed linen. Roland DG users are personalizing pillows and cushions with the BT-12 direct-to-garment printer, using Texart dye-sublimation printers to produce custom bed linen graphics on a larger scale, or discovering other Roland DG machines and applications to make décor more personal and profitable.
Pillow and Cushion Printing
There are numerous ways to print on pillows and cushions with Roland DG printers. Print directly onto pillows and cushions with the BT-12 direct-to-garment printer that gives you a small scale, on-demand solution for adding full color graphics to cotton and cotton-blend pillowcases. You can also create heat-transfer print graphics to transfer onto pillowcases with multiple heat transfer materials and a choice of Roland DG eco-solvent printers.
For larger scale pillow and cushion printing, print graphics for pillows and fabric using Texart dye-sublimation printers and a dye-sub workflow. The Texart RT-640M multi-function dye-sublimation printer makes this process even easier with direct-to-fabric or transfer paper printing in one.
Print on Blankets and Towels
Personalize towels with hotel logos, monograms, and fun designs, or add unique designs to blankets for home decorating projects, baby products, and other highly personalized products. There are hundreds of ways to customize blankets and towels to make profitable custom printed products.
You can use the BT-12 direct-to-garment printer for cotton towels and baby blankets or print custom graphics for larger blanket and towel products with a selection of Texart dye-sublimation printers.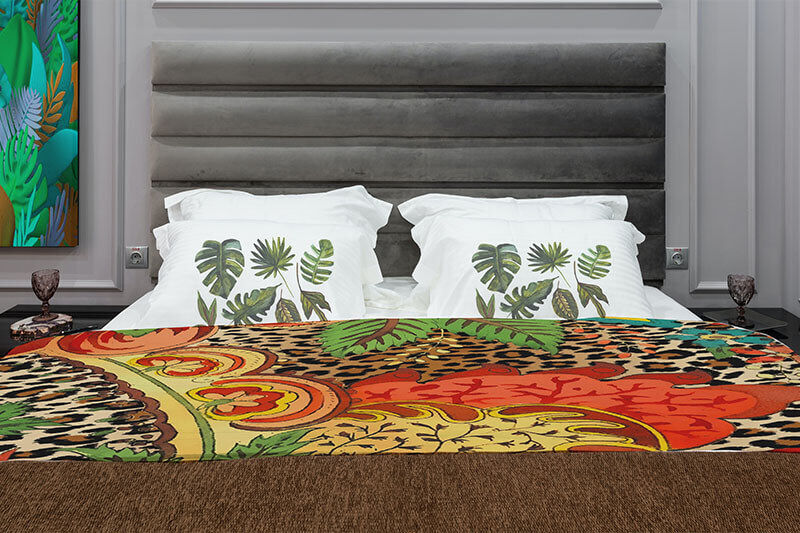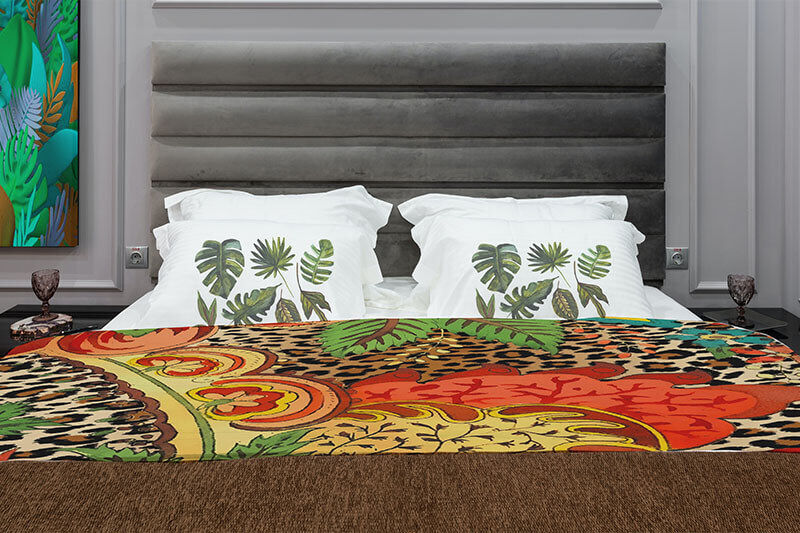 Print on Bed Linen
Create custom bed linen products for hotels, homes, and as popular resale products with Texart technology. Print graphics with brilliant colors and unique designs to add to linen sheets, duvet covers and throws using Texart dye-sublimation printers. You can also use the Texart RT-640M multi-function dye-sublimation for direct-to-fabric production.
Print designs for customizing curtains in homes, hotels, restaurants, retail stores, and other locations with a choice of Texart dye-sublimation printers. Curtain printing is made even easier with Texart RT-640M multi-function dye-sublimation that enables direct-to-fabric production as well as transfer paper production.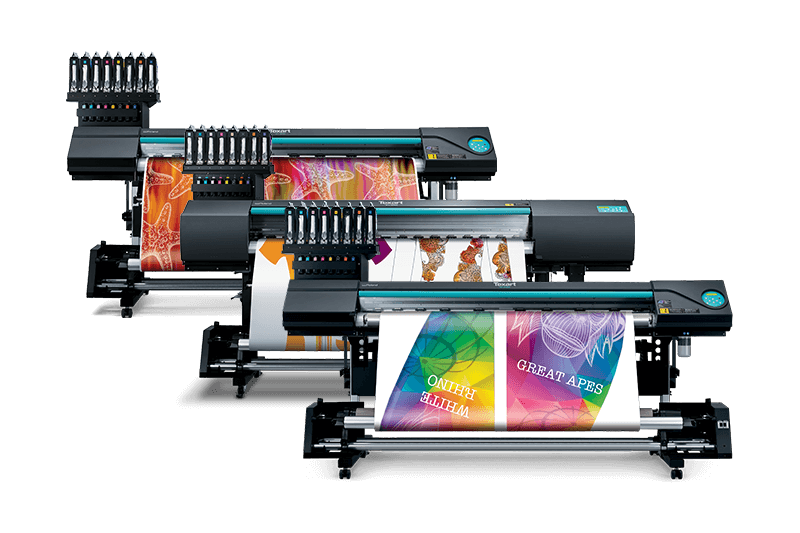 Graphics for Cushions, Décor, Blankets and More with Texart Printers
Get simply brilliant printing on pillow, blanket, bed linen and other fabric applications with 64" Roland DG Texart dye-sublimation machines and a multi-function dye-sublimation device. While the XT-640 offers graphics professionals a fast, high-volume heat-transfer machine, the RT-640 provides productivity and value for users wanting to get their start in dye-sublimation. Also available is the incredibly versatile RT-640M that operates as a heat transfer paper printer as well as direct-to-fabric printer for added ease and efficiency on décor applications.
Quick Cushion and Pillow Printing with the BT-12
The compact and affordable VersaSTUDIO BT-12 is a direct-to-garment (DTG) printer that prints directly onto cotton cushion covers, pillowcases, hand towels and other products in minutes. It allows users to get into the profitable world of décor printing immediately, with a device that's as easy-to-use as an office printer and offers stunning results. With the BT-12, users can start building a custom printing business right out-of-the-box or diversify their current graphics output with quick-printed promotional items.
Print and Cut Pillow and Cushion Graphics with Roland DG Inkjets
Users can put their own designs on pillows, cushions, and other décor projects with Roland DG inkjet printers, including TrueVIS series printer/cutters that can bring your fabric prints to life with stunning color quality and the BN-20 printer/cutter that provides outstanding desktop production for graphic artists and décor designers. With a convenient inkjet printer and heat press set-up, on-demand décor production is easy and affordable.