Printing on Canopies, Pop-Up Tents,
and Other Outdoor Applications
With restaurants and other businesses looking for outdoor solutions, printing on canopies, printing on patio umbrellas, printing on pop-up tents and other outdoor print applications represents a major source of income for many sign and graphics providers. Roland DGA has a number of printing machines for adding logos, signs, social distancing messaging and other custom graphics to manufactured canopy items and pre-manufactured canopy materials.
The following applications represent major areas of growth for sign and graphics suppliers.
Outdoor Dining Printing Solutions
As more and more restaurants and bars are switching to outdoor dining set-ups, the need for custom printed canopies, tents, awnings and other signage becomes more important. Sign and graphics providers are in a unique position to be able to supply custom branded outdoor signage to fulfill this need and to ensure that bars and restaurants are seen from the street level by passing customers. TrueVIS inkjet printers and printer/cutters, UV printers, and Texart dye-sublimation printers enable sign and graphics providers to print direct-to-fabric or heat transfer materials for graphic application on everything from grand reopening banners, social distancing signs, and custom branded patio table umbrellas.
Markets, Street fairs, and Street Event Printing
Create signage for events companies, city councils, galleries, schools, farmers markets, retail businesses and other organizations who need custom graphics for fairs, concerts, pop-up shops, team sign ups and other special events. Add branded graphics and text to collapsible canopies, marquees, and tent products with a selection of large format eco-solvent printers, Texart dye-sublimation printers, vinyl cutters, and UV printers from Roland DGA.
Wedding and Garden Party Event Printing
With a dramatic increase in people holding wedding, birthday parties, family get-togethers and other family events in their own homes and backyards, products like custom-printed canopies, tents, banners, and lawn graphics have become far more popular. Roland DGA eco-solvent printers, UV printers, and dye-sublimation printers will allow users to create a full range of sign products for garden party and wedding applications with custom canopy printing technology.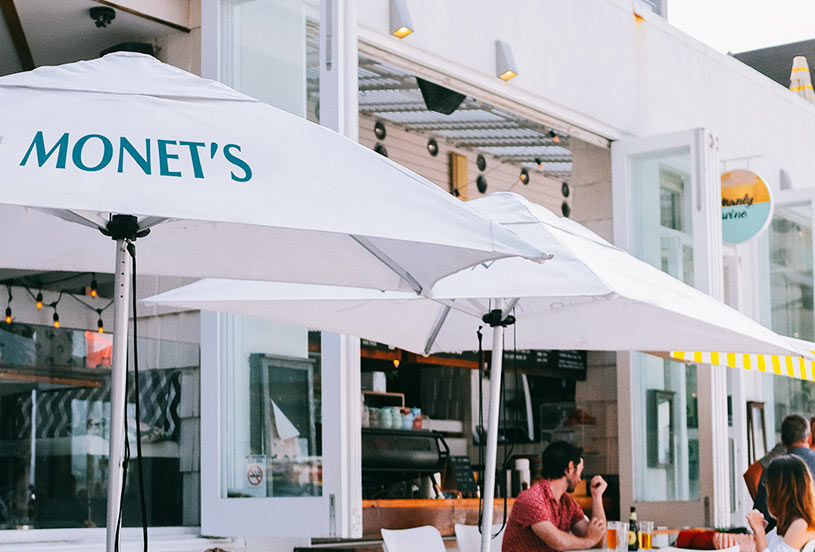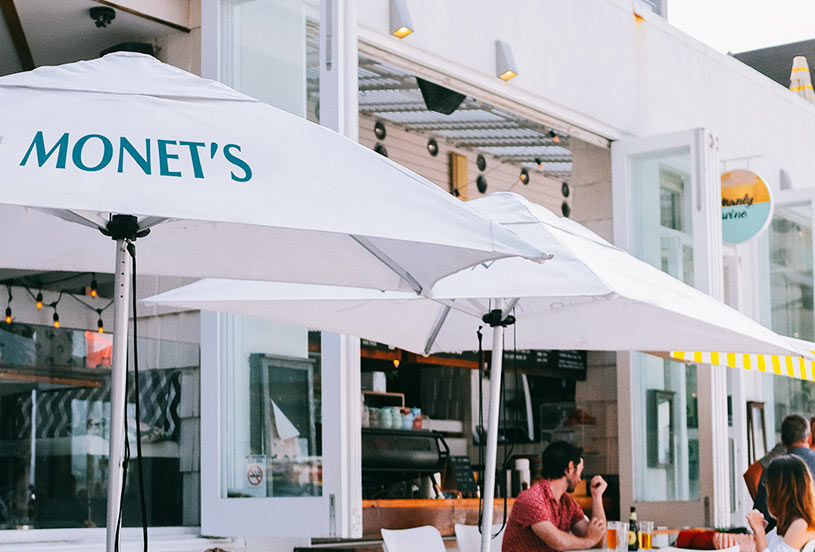 Canopy and Tent Printing for Company Advertising
There are many companies of all sizes who are looking for custom canopy and tent printing for all manner of promotional and practical business uses. Whether it's to create an outdoor dining space for your food truck business or you need to move your products from an indoor space to an outdoor space to answer local health and safety guidelines, canopy and tent printing is in demand and represents a growing opportunity for sign and graphics providers.